Off-grid systems are on the rise in Africa
By Dr. Thomas Isenburg
Off-grid systems are an effective instrument for electrification on the African continent. They are found in North Africa, where they provide lighting in remote Berber villages in East and West Africa, as well as at the southern tip of the continent. They can become a key component in the further electrification of Africa. About 500 million people in Africa have no access to electricity. This places a considerable burden on infrastructure development. With electric light, people can develop. They can read in the evenings, prepare hot water and start small businesses with electricity. Building a distribution network along the lines of the European model would still be too cost-intensive for the extensive and rural regions with weak infrastructure.
Fertile soil for off-grid facilities
The UN wants to eliminate this emergency by stating in its Goal 7: "At present, about three billion people have no access to energy-efficient and clean cooking facilities and are exposed to dangerous air pollution. In addition, just under one billion people live without electricity, 50 percent of them in sub-Saharan Africa alone."  The World Energy Outlook 2020 assumes an increasing role for solar energy as part of a sustainable energy supply. The history of off-grid systems begins with the exploration of Antarctica by Australian pioneer Douglas Mawson. The physicist founded a research station in the South Pole region about 100 years ago. This was initially supplied with electricity by a diesel generator, but its transport then became very complex. The diesel also endangered the still untouched nature. A forerunner of Hitachi ABB Power Grids, PowerCorp, designed a solution in the remote region with two wind turbines and an electric boiler for reliable heat and electricity. A similar project was carried out in a remote town in western Australia. 
South Africa
About 100 years later, a showcase project was located on Robben Island off Cape Town, where Nelson Mandela was imprisoned for 18 years. The cells of Mandela and his fellow sufferers are a magnet for visitors. The power supply to the island prison is now provided by a system installed by ABB Hitachi Powergrids.
Off-grid systems are becoming increasingly popular in South Africa, as the country has been suffering from massive power cuts for years. Compared to other countries on the African continent, the country has an excellent infrastructure.
However, the power grid is still a bit outdated from the days of apparatus. As a result, power cuts occur in the Cape, with considerable economic consequences and impairing the entire life of the population. Last year, about 5 billion euros were lost through this alone, as Themba Msimang from the AHK South Africa reports.
On top of that, there are problems of corruption in Africa, which again became evident in the construction of the two coal-fired power plants Cousile and Medupi in South Africa. Now, companies will be allowed to convert their own energy. The trend is towards rooftop installations, as Themba Mismang explains. The South Africans hope that micro grids will support the energy supply. In addition, the surplus energy produced could be stored or fed into the grid. Trade with the neighbouring country is also possible.
ABB Hitachi operates such a system at its site in Longmeadow in South Africa. A microgrid replaces the previous system based on diesel generators. It integrates several energy sources and a battery storage within an intelligent control system: The Microgrid consists of a rooftop photovoltaic system, a lithium-ion-based power store battery, a Microgrid Plus Control System and two diesel generators as back-up. The control system is designed to enable uninterrupted transitions between grid-connected and stand-alone operation – island operation. The system thus guarantees a reliable power supply around the clock, regardless of grid disturbances and failures. Thanks to the new Microgrid solution, diesel consumption in 2016 could be reduced from the forecast 52,000 l to around 38,000 l".
Msimang puts into perspective, however, that little is still happening with off-grid plants, partly because the legal framework conditions have only recently been put in place, especially for President Cyril Ramaphosa. Solutions that are now state of the art are being integrated: Farm community A produces surplus electricity, which can then be delivered to farm community B, 300 kilometres away.
There is no uniform structure for the northern neighbours such as Botswana and Zambia. Zambia, for example, has created the Rual Electrification Authority agency which, together with the USA, is driving forward a programme for electrification, including off-grid systems. The situation in Botswana is different. The country has huge coal reserves and therefore has difficulty deciding in favour of renewable energies.
East Africa
The situation is different in East Africa. Kenya, Ethiopia and Tanzania have experienced a rapid economic upswing in recent years. An ever-growing middle class is emerging, which, for example, runs smaller or larger businesses. These are small cinemas, shops, handicraft enterprises as well as hotels and commercial agencies for African products. Electricity is needed for this, which can provide the light for the evening hours, the mobile phone, the radio or even the television set.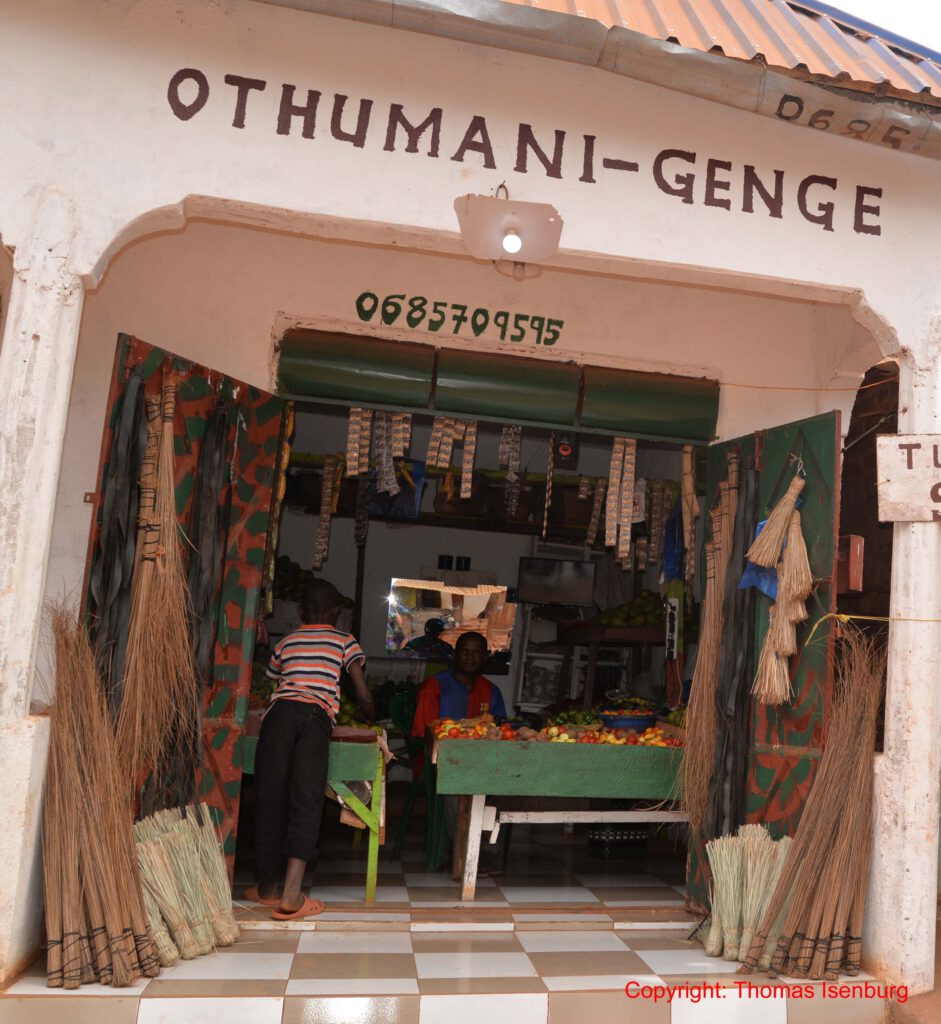 At least 18 companies have recently received 500 million Kenyan Shillings (almost 4.6 billion USD) within the Kenya Off-Grid Solar Access Project (KOSAP). The funding enables them to provide solar systems that provide clean cooking solutions, for example, to households in 14 counties currently under-served by the national grid.
A whole range of start-ups are crowding in on this market, which is expected to grow rapidly, especially in remote regions, due to the low electrification rates. The KOSAP programme should lead to the provision of 165,000 solar home systems. These systems typically consist of a solar cell and a battery for easy supply of electrical energy.
One of the strongest profit-oriented players is Greenlight Planet. The company was founded by the American student T. Patrick Walsh of the University of Illinois. He visited India in 2005 and realised that the rural villagers were looking for an alternative to their current petroleum lamps. Together with friends, the student developed a prototype Greenlight — a solar-powered lamp. They burned brighter and healthier than the traditional petroleum lamps but were also more affordable for the people.
Over the past decade, the company has grown steadily and has expanded bases in South East Asia and the sub-Saharan region. During this period, solar technology and battery technology have also improved considerably. This has enabled Greenlight to further develop its product range. The company's solar home systems operate without mains power and not only provide adequate lighting, but can also power a range of household appliances including mobile phones and televisions.
Since its foundation in 2009, the company has become a world leader in providing solar energy products to over 60 million rural consumers in 65 countries. This requires 1,200 employees. A team of 5,500 sales staff maintains contact with rural customers and their needs. Microcredits, which have been awarded the Nobel Prize for Economics, also serve as a financial instrument.
The Pawane company from Narobi in Kenya operates a similar business model. The management positions here are held by graduates of the American elite universities Stanford and Harvard. The question about the origin of the solar panels is answered with: "Most panels are produced in China. We receive our complete systems from a solar system provider in Germany. Individual companies supply them."
These systems are affordable for Africans, says Parets. The object of the company is the distribution and sale. In addition to this, there is the after-safe service. Pawane also handles the financing with the customer. CEO Parets explains: "With every punctual payment, the customers document their creditworthiness. This is the way to other products such as smartphones and solar water pumps." The American wants to help his company to grow further and become the leading brand in Africa.
Conclusion
Africa's electrification could become one of the major tasks in the coming decades. A market for innovative solar technology with social impacts is emerging. Smart business models form the basis.
Author: Dr Thomas Isenburg, science journalist
Contact: presse@thomas-isenburg.de www.medienbuero-afrika.de