Interview with Lucia Kamati
Project Manager, Finance at Africa GreenTec AG
Can you can explain us your business in Africa?
Africa GreenTec has developed a state-of-the-art mini grid approach to give people access to electricity, internet, cooling, and clean water through our ImpactSite concept. Since 2016, we have impacted more than 100 000 people (directly and indirectly) in Mali, Niger and Senegal. Our business model follows an innovative approach with a focus of empowering people to achieve more self-determination and growth through sustainable energy solutions. Our mobile solar power plant container, the Solartainer, can be described as a development hub for rural areas. With a high capacity of up to 50 kWp, the Solartainer provides electricity for productive, private and public use via mini grid and smart meters. In addition, we use lithium battery storage to enable people to use electricity during night time, thus increasing security and learning conditions. In total, one Solartainer can electrify up to 4,000 people, 400 households, 40 SMEs and 10 social institutions. What differentiates our solutions from other technologies on the market is that unlike other companies, we provide a system approach that integrates electricity, internet, clean water supply, and cooling solutions. This way, we generate much more impact in the communities than with non-holistic solutions. We strongly see this impact in the rural communities: after receiving access to electricity, SMEs thrive and with them the local economy. Jobs are created and income levels rise.
What do you think about renewable energy in Africa?
Africa is indeed endowed with an immense potential for renewable energy, including a staggering 1000 GW for solar (African Development Bank 2017). The irony of Africa is that although the continent is rich in renewable energy resources, more than half of its population is still living in the dark with no access to electricity and socio-economic opportunities. Renewable energies are catalysts for economic advancement without polluting the environment. But what we need to ask ourselves is how can we utilise African renewables to electrify and improve the standard of these communities? A significant part of the population lives in rural areas, far from the central grids, and it is extremely difficult and expensive to extend the grids to these areas. In this case, decentralised mini-grids are the least costly approach to connect the disconnected to electricity, enable opportunities and leapfrog the fruits of development that renewable energy brings. Of course this is not easy, but for a continent that receives the highest sunny days compared to Europe and anywhere else, in this case solar mini-grids make sense.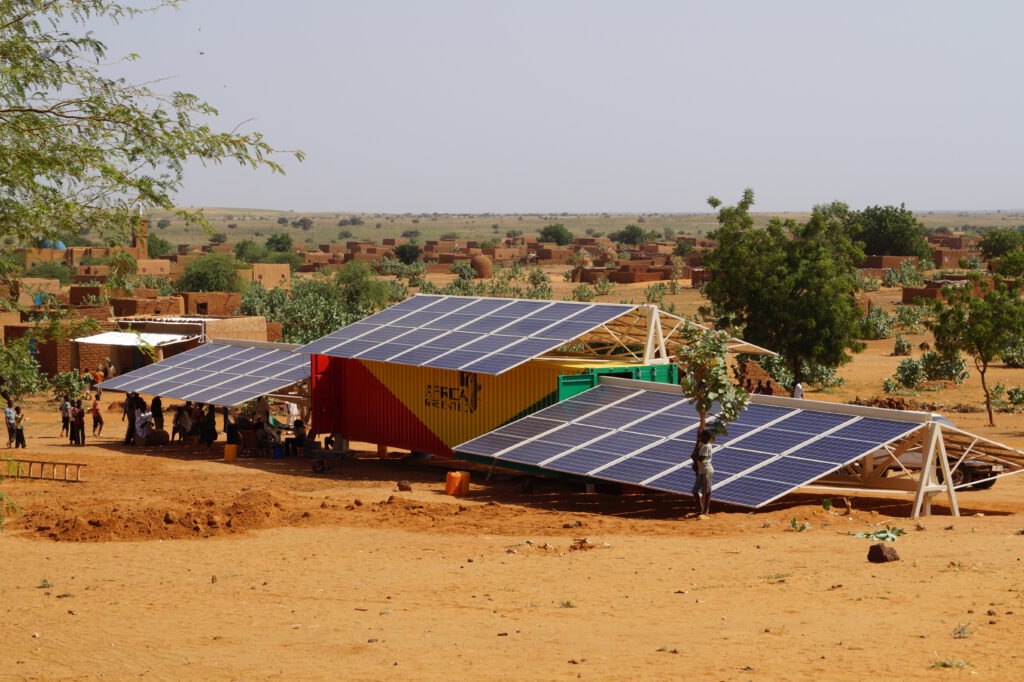 What do you think is the future of renewable energy in Africa?
The future of renewable energy in Africa is brighter than ever, however, for these renewable energies to kick off, we need better policies and regulations that support mini-grids and on-grid projects for developers to enter the market. We need the governments and investors to shift their focus of subsidising fossil fuel and invest in clean renewable energy solutions for the continent. Major investment is needed in the energy sector, especially targeting areas where the majority of the population are currently living. We need innovative solutions in place that are not following the business as usual towards rural electrification. We have torethink how we approach rural electrification in Africa, because innovative projects approach villages holistically by integrating electricity, cooling, clean water supply, irrigation and other productive use activities in order to capture various value chains and enable socio-economicdevelopment in rural areas. Actually, Africa GreenTec is the epitome of this solution and with our ImpactSites we integrate these sustainable technologies to approach every village holistically in order to empower people to self determination and growth.
How is the actual situation in Africa as far as renewable energy is concerned in Africa?
As I mentioned, although the continent has a large endowment of renewables potential, only less than 2% of electricity is coming from renewables today. The continent is undergoing the most in terms of energy poverty and is difficult to meet the growing demand of its population. Although there is potential for renewable energy to kick off, there are weak regulations and policies, and in some countries not at all. For mini-grid developers for instance, policies relating to tariff setting, licensing, subsidies and strategies on on-grid arrival are not clear and these are crucial when investing in this market.
What do you think are the opportunities?
The Sub-Saharan Africa (SSA) off-grid market size remains substantial with more than 600 million people with no access to electricity, and about 175 million smallholder farmers. The 2020 Global Off-Grid Solar Market Trends Report indicates that this growing market holds tremendous potential for productive-use, leveraging solar solutions such as solar pumps, cold storages, solar milling and other products for SMEs, households and public institutions. Due to the geographical and population density of the countries we are operating in and targeting, many people are living in villages of more than 500 people that are suitable for mini-grids. Solar-powered cold storage solutions also have a large market potential, with many smallholder farmers in Sub-Saharan Africa active in sectors that would benefit from refrigeration. For example, most farmers working in the dairy and horticulture sectors in SSA have no access to the central grid and require cooling technologies, ranging from small cooling units for low volumes of dairy or horticultural produce to large walk-in storage facilities serving multiple smallholders. On the other hand, these countries have a vast amount of untapped groundwater that can be purified and used for drinking water or irrigation activities in the agricultural sector.
Where are the challenges experienced?
Like any off-grid developer, the biggest hindrance is lack of funds due to risks associated with mini-grids, uncertainty and return targets, especially in countries perceived as highly dangerous. For Africa GreenTec, this has been our challenge, especially since we operate in West Africa.
Usually, mini-grids require a significant upfront investment, with patient capital, while expected to deliver predictable returns after 15 years. Finding investors that really share our vision of empowering people and not mainly focusing on profit is one of our major challenges. Secondly, during our project development, we are constantly facing lengthy licensing processes. However, this is quite common for off-grid projects (and on-grid), and from our experience it is always important to have a local subsidiary with our employees who truly understand the culture to speed up the process.
Where will you be in 10 years time?
Our 2030 vision is to implement 1000 ImpactSites and to empower 3 million people in Sub-Saharan Africa with our sustainable solutions of electricity, internet, water, and cooling. By this, we are aiming to have a considerable market share of mini-grids as our contribution to SDG 7. Looking at the current pace of the realisation of the SDGs, universal access to electricity will still be an issue in Africa. However, with our holistic approach, we are targetingto maximise our contribution to 11 SDGs by 2030. But for us to realise this vision, we need capital, and we are always open to partner with various investors and individual people to contribute towards the impact of our rural people in Africa.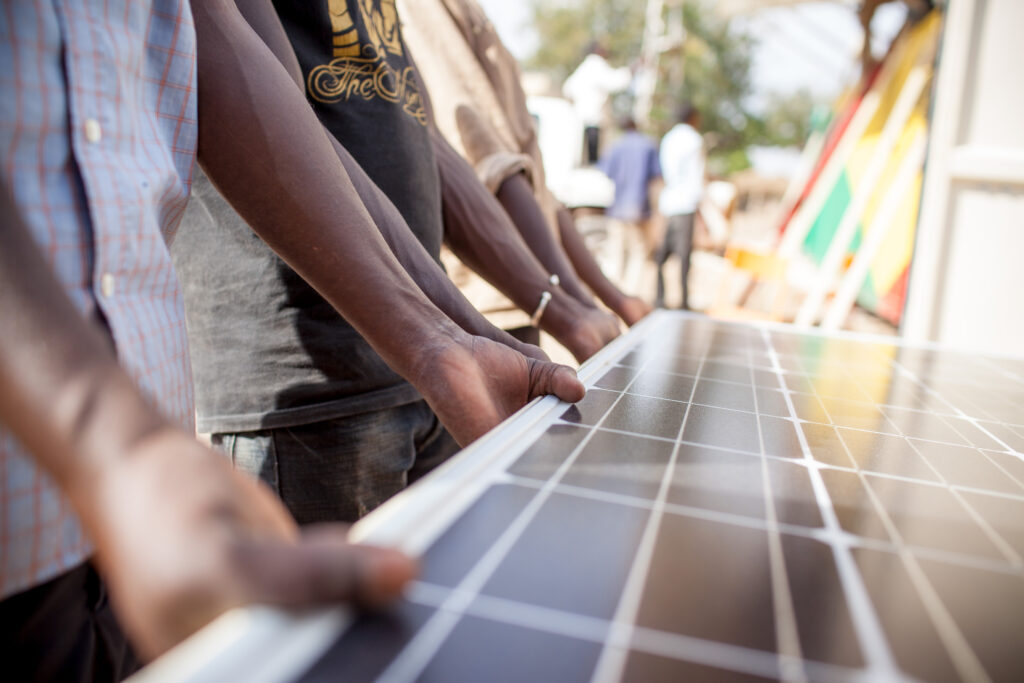 Interview: Dr. Thomas Isenburg contact: presse@thomas-isenburg.de
Advertising: