A set of a small biogas digester, biogas backpacks and biogas stoves replaces firewood for cooking in developing countries. Not only the technology, but rather the approach of (B)energy proves that a smart business model implemented by local entrepreneurs is much more effective than aid projects funded by western donors.
Cooking in Africa is expensive! It is not the food, but the energy used for cooking that has become a major expense for African households south of the Sahara. While still about 80 percent of the households in Sub-Saharan Africa cook with traditional fuels, thus fire wood or charcoal on more or less open fires this practice consumes up to half of the households' incomes. These fuels significantly contribute to greenhouse gas emissions, deforestation, soil erosion, loss of soil fertility and lead to severe indoor air pollution with premature death of about 4 million
Biogas is probably the cleanest and most sustainable alternative cooking fuel that could be used, but its acceptance and dissemination is progressing only very slowly in Africa. But why?
One strategy that has been pursued in several countries is to distribute free or subsidized biogas systems among the population. In Ethiopia alone, over 25.000 household biogas plants have been built in the past 10 years with over 80 million Euros from European tax payers. A program that originally had one major aim: private sector development. Until today the private sector has not been able to develop alongside the program. No company, including (B)energy, has been able to compete with the heavily subsidized biogas digesters promoted by the Program. Consequently, biogas technology is not freely available on the market, but only for households that qualify for the subsidy. Alternative approaches in the biogas sector in other countries are directly run by aid organizations, who give biogas systems away for free on a project to project basis. The few companies that exist in the sector use every chance to take donations or external funding to extend and survive their "businesses". This consequence of this: there is literally no biogas system on the market that is not somehow subsidized. The amount of subsidy determines the price for the user and the success of the competitors is thus determined by the most successful fund raiser. At the end the market is so heavily distorted, that nobody will be able to exist in the longterm – at the cost of the local population.
When aid organizations or aid money gets involved in biogas dissemination, then the whole biogas sector is put at risk in 3 major ways:1.
1.The reputation of biogas technology is damaged. We often meet people who know biogas as something that is "very expensive and does not work", because of lack or ownership for free products
2. It reduces the willingness of customers to pay for a biogas system and increases jealousy – if some people get a free or subsidized system, everybody else expects the same or feels treated unfair
3. Private sector development is not possible when entrepreneurs have to compete with aid-supported products or companies. But companies would pay tax, which forms the basis for development
(B)energy is following a fundamentally different approach. The company only works with local business partners, who take a training, import or manufacture the technology and make it availabe on the market. Importers collaborate with independent installers, usually young, active, practical people from all parts of the country, especially from rural areas, who use the chance to build their own biogas installer business. The end customers themselves become entrepreneurs as well by selling biogas at a small scale to neighbors. This is with the (B)energy system du to the so called biogas backpack, a simple and low-cost biogas storage and transport container.
(B)energy offers regular trainings, provides the technical components as well as a service infrastructure for all business partners to use. Additionally, a network of active partners, who exchange and share their knowledge, is actively established and promoted.
Unfortunately, local business partners of (B)energy are often confronted with distorted customer expectations. This is the result of funded projects or programs implemented in the area. In some places the potential customers don't even want a biogas system to be visible in their yard, because the technology is related to poverty due to the aid industry's focus on poor people.
(B)energy's call for action:
We have to stop the free flow of products and services from the West to Africa. To this end, projects and programs of aid organizations, including the EU, western governments, SNV and GIZ, NGOs and private initiatives, should be examined for one thing in particular: the potential for market distortion. An honest offer of support for developing the energy sector should be based on preparing fair market conditions for entrepreneurs to develop rather than providing end customers with products. Therefore this appeal goes to all companies in the energy sector working in Africa: If you want to see the biogas market develop without unpredictable danger of the market being destroyed, then we all should adopt the principles that include 1. not to supply technology to aid organizations and projects (including research projects) in which a limited number of people are supplied with free or subsidized products. Only if we all face the same conditions in the country we work in, we can help to build a fair and functioning market. This includes, incidentally, foreign trade promotion, which gives European companies a competitive advantage over domestic companies. Let us, as the biogas sector, set an example of how a sector can develop the market responsibly, leaving the responsibilities with those who are actually responsible.
If you are interested to join the movement of companies that work 100% aid free or are interested to start your own biogas business with (B)energy, please contact us through info@be-nrg.com.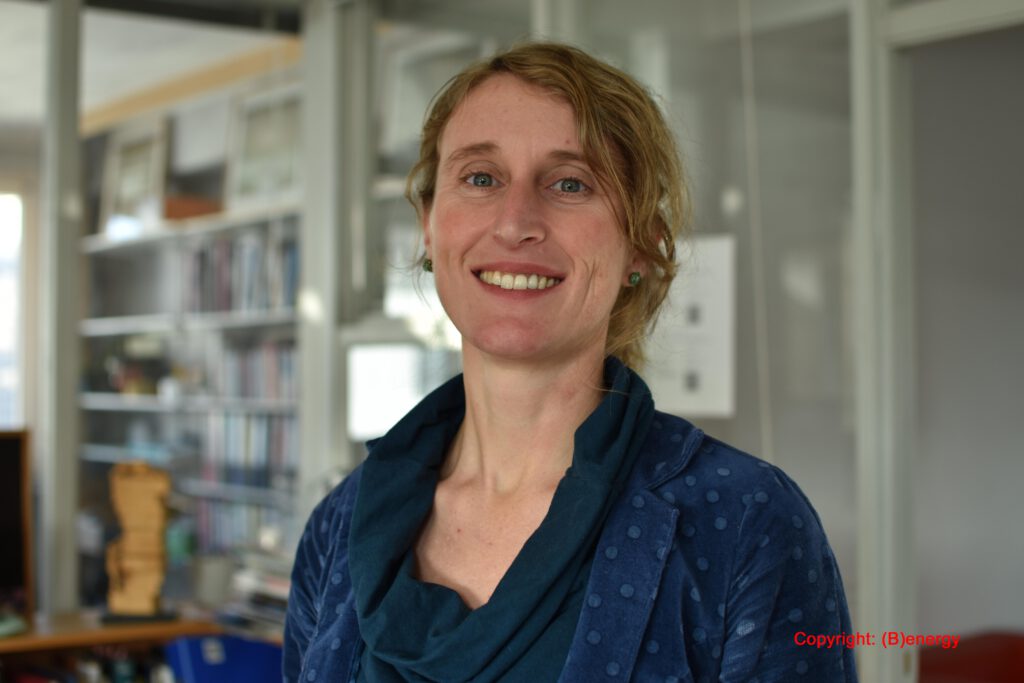 Authors: Katrin Pütz (B)energy
Advertising: