Nigerian filmmaker David Akwara has produced a Pan-African documentary series, The Rise which depicts the implementation of the African Continental Free Trade Area (AfCFTA). AfCFTA is one of the most significant economic trade agreements and covers a range of critical areas of Africa's economy such as digital trade and investment protection among others. The agreement aims to improve intra-African trade by creating a unified market system in Africa, particularly trade in value-added products.
"We officially started working on The Rise documentary in 2021. I met someone online who told me about what the African Continental Free Trade Area agreement is all about. Because I have always liked to contribute to societal development, I saw that as an opportunity to add my voice to what the continent is doing," said Akwara.
Initially the focus was solely based on how the agreement would help Nigerian businesses, but in February 2021 an idea was expanded to encompass the entire continent. The West African episode came about because of the movement starting in Cameroon and spreading to other West African countries.
The documentary is primarily focused on giving voice to businesses across Africa for the purposes of bridging the knowledge gap among small businesses, multinational businesses and policy makers. It aims to debunk myths about Africans around the world. By way of fostering ongoing discussions about the agreement, there is hope that entrepreneurs and other African countries will be willing to implement the precepts of the agreement.
"There is a misconception that Africans are not willing to commit to a process of growth. And because I was interacting with ordinary Africans, I saw their willingness to be part of making this continent prosperous. We have seen overtime great people who created policies and were championing Pan-Africanism, but we realise that at some point there was a disconnection because maybe there was no commitment to implement policies. What we intend to achieve with this project is to follow-up and ensure that the agreement moves beyond paper and is implemented."
The documentary has been screened 19 times around the world, with the highlight being an event organized by the African Union and UN Women which was attended by 5 presidents in Tanzania. It also earned an invitation from the President of the Republic of Uganda to screen at the Africa Peer Review Mechanism (APRM) Youth Symposium. The opportunity to disseminate messages about AfCFTA is presented everywhere the film is screened.
Efforts to make the documentary available on popular streaming platforms are underway. Akwara is looking to establish partnerships which will also generate money to fund more episodes. "Our challenge is that this project was self-funded so we want to secure partnerships so that we can continue creating more episodes and releasing the film to the public."
A showcase of The Rise is currently planned for universities and rural communities across Africa in the coming year. The tours will include panel sessions and discussions about the role that the youth can play in this implementation of AfCFTA. Community screenings for people who do not have access to the internet will also be made available.
About David Akwara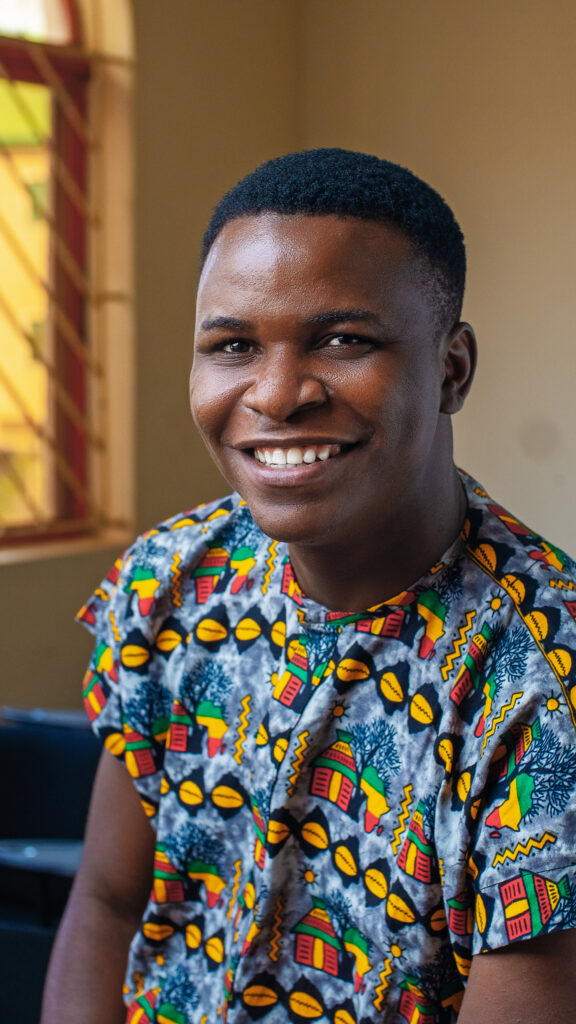 Akwara is a filmmaker from Warri in the southern part of Nigeria. His work focuses on documentaries that showcase African development stories.
"I believe that filmmaking as a medium can change society by presenting stories about society and societal growth. I am interested in the positive things that are happening in society."
As a child, his father wanted him to become a lawyer. "Filmmaking for me was accidental. When I was in high school, I was elected president of the debate society. I always had to deliver speeches, but my English was not that good. I needed to learn how to speak and read speeches. So that led me to join the drama society because I believed I would be able to learn how to express myself. I believe that is when my entire life changed. I would've been a human rights lawyer but instead I saw filmmaking as a medium where I can advocate for anything."
Akwara is a founder of David Akwara Films. Snippets of his films can be found on his YouTube page, David Akwara Films.
https://www.youtube.com/@davidakwarafilms9234
Already published: